Social media Content Creation
As a business you may feel the need to have a good social media presence online. Sometimes this can result in you not being able to put in the time or resources which can mean the content is inneffective. This is where content creation can come in handy for you.
Sometimes you are just stumped as to what to post on your business page that will connect with your audience. You have tried different things and it's just not clicking.
We want to help local businesses build a social media identity that fits their brand and
tone of voice. But crucially, one that engages its audience.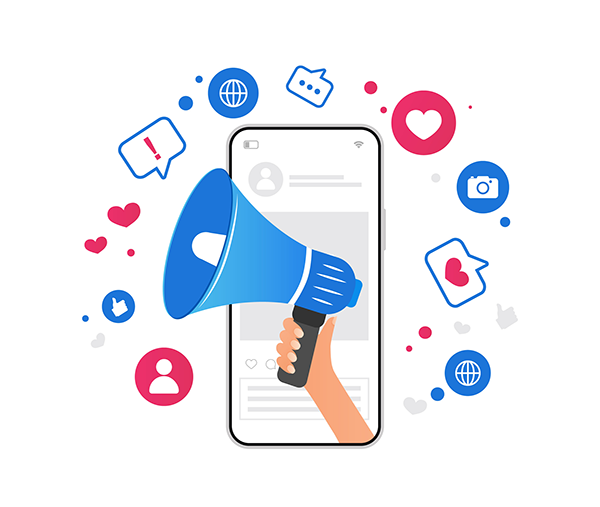 Creating posts on your behalf for Facebook, Twitter, LinkedIn or Instagram, with engaging, entertaining and thought-provoking content.
Paid social media campaigns can help amplify organic content, using social network advertising tools to target a specific audience.
Organic Social Packages
Social Media has become an extremely important means of communication. It is now where most potential clients go to look for more information about your business or to start a conversation. If they see poor or lacking content, this can just be as bad as a poorly created website and do more damage than good.
However, if it is done right you can engage with the right people and build up a level of trust which in turn can generate some serious leads.
Social media accounts are utilised best when they are kept consistently updated. This helps to keep your business current and at the top of your potential clients' timelines. We'll help you build and maintain a presence and connect with followers.
Best for businesses looking to get started with their social media presence:
Dedicated account manager
Monthly reporting
Content scheduling
2 posts per week on up to 1 channel*
*Facebook, Twitter, LinkedIn or Instagram
Dedicated account manager
Monthly reporting
Custom content plan and scheduling
3 posts per week on up to 2 channels*
*Facebook, Twitter, LinkedIn or Instagram
Best for businesses looking to push more content out to a wider audience:
Dedicated account manager

Monthly reporting

Custom content plan and scheduling

Researched, curated content

Set up/professional branding of account

5 posts per week on up to 2 channels*

2 professional graphics
*Facebook, Twitter, LinkedIn or Instagram
Dedicated account manager
Monthly reporting
Custom content plan and scheduling
Researched, curated content
Set up/professional branding of account
7 posts per week on up to 3 channels*
4 professional graphics
Social listening
Audit and refresh of accounts
*Facebook, Twitter, LinkedIn or Instagram